Milton's Free Horoscopes

Capricorn
23 December to 20 January
Welcome to the Capricorn Stars for 2017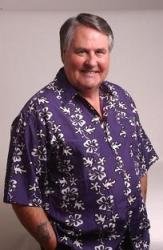 Your Capricorn Star Predictions for 2017 are shown below. It includes major trends in your horoscope, such as romance, love and friends, your career and professional endeavours, financials and luck, and your wellbeing and nutrition.

For a payment of AU$35, you can also get your Personal Character Analysis Horoscope through Milton's Star Club. The analysis includes your daily predictions for the next twelve months. This will be emailed directly to you in advance, so you can plan your days and months for 2017 with ease. Why not tell your friends now!

Milton can also provide your Daily Horoscopes* via Milton's Mobile Star Club, Lucky Numbers or Tarot Readings via SMS. Just go to Order Online, for all the astrology services that Milton has on offer to you. Don't forget to check out What's New This Month and SMS a Psychic. For something extra special, why not try a Personal Reading by telephone with Milton Black. *This service is currently only available in Australia and the UK, but it will be available to other countries in the future.

May good fortune, health and happiness greet you throughout 2017, but most importantly, make sure you keep up a positive attitude when the going gets a little rough. Remember, times are changing and you will experience some major changes from this year onward.

Please select the quick links below. Please report broken links to the webmaster.

__________________________________________________________________________________________

Capricorn Symbol: The goat with a curling fish's tail, called Capricornia's by the ancient Chaldean, has been identified with various mythical gods who came from the sea to teach man the ways of civilisation

Traditionally: The tenth sign of the zodiac; ruling planet Saturn

Colours: Black, white, grey, indigo

Lucky gem: Onyx

Classification: Cardinal, Earth; negative

Keyword definition: Develops a rational attitude expressing prudence. Capricorn is associated with an urge to conform to disciplinary behaviour

Characteristic key words: Patient, persevering, cautious, methodical, resourceful, inborn ability to bear hardship and frustration, self-contained, serious, responsible attitude, loyal and dutiful

Physical appearance: Average to tall, medium to thin body, bony, facial features, long or prominent nose, thin neck, long chin, dark hair, ruffled skin

Faults: Selfish, narrow-minded, too severe and exacting, cruel, unfeeling. Capricorn's can be critical, miserly, pessimistic, too conventional, a wet blanket, a worrier

Star sign compatibility: Capricorn, Cancer, and Scorpio

Star sign incompatibility: Gemini, Aries, and Leo

Sign to have fun with: Sagittarius, Aquarius, and Pisces

Signs for passion: Taurus, Scorpio, Cancer, and Virgo

The Capricorn Personality
__________________________________________________________________________________________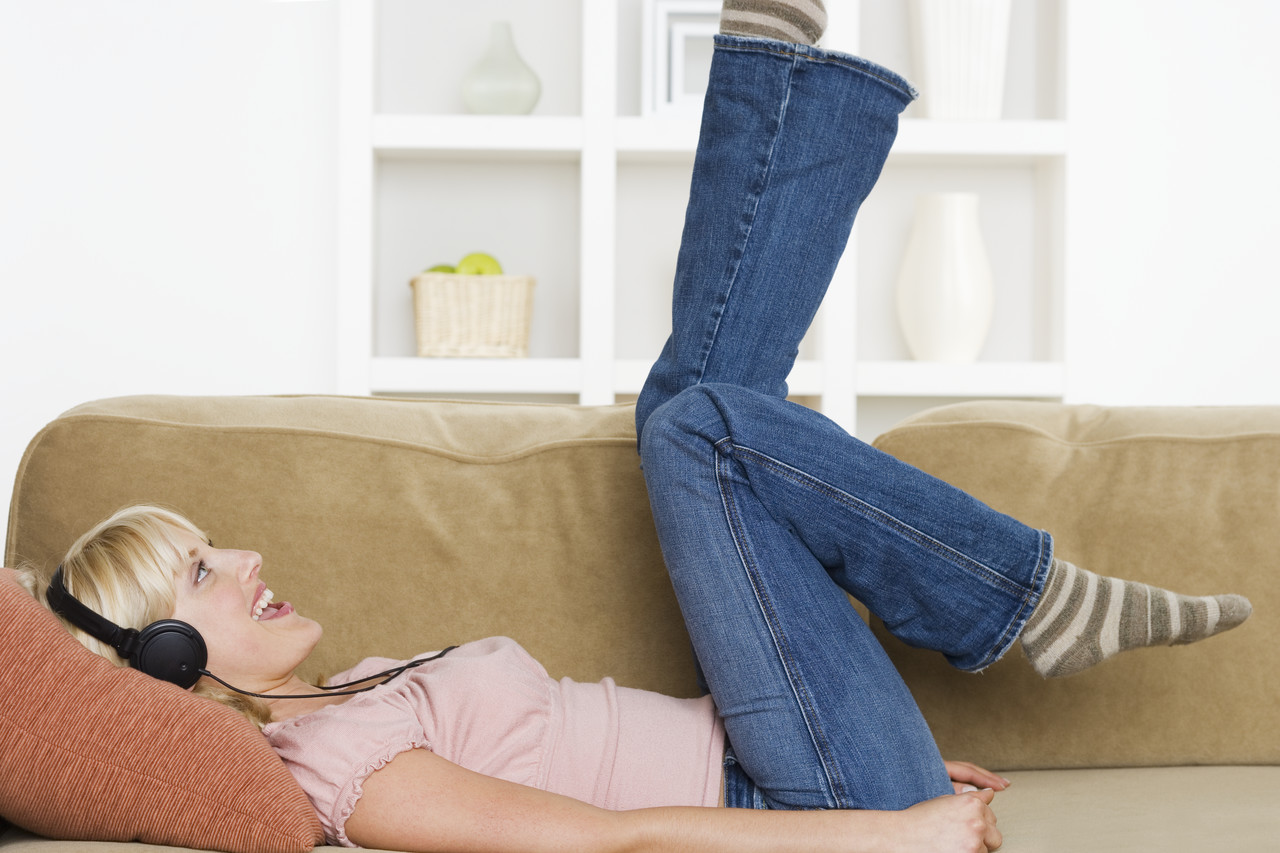 Capricorns are down-to-earth people for whom the basic fundamentals of life are important. They like to build things such as a career, money, home and family with a solid foundation. They feel very uneasy when conditions around them are unstable, unpredictable or insecure. They like organization and can be very strict and detailed about their daily routine. Mentally they are cool and calculating, exacting and severe, and yet they can be very modest, faithful and serious about life. If anyone wanted to have a loyal friend, then a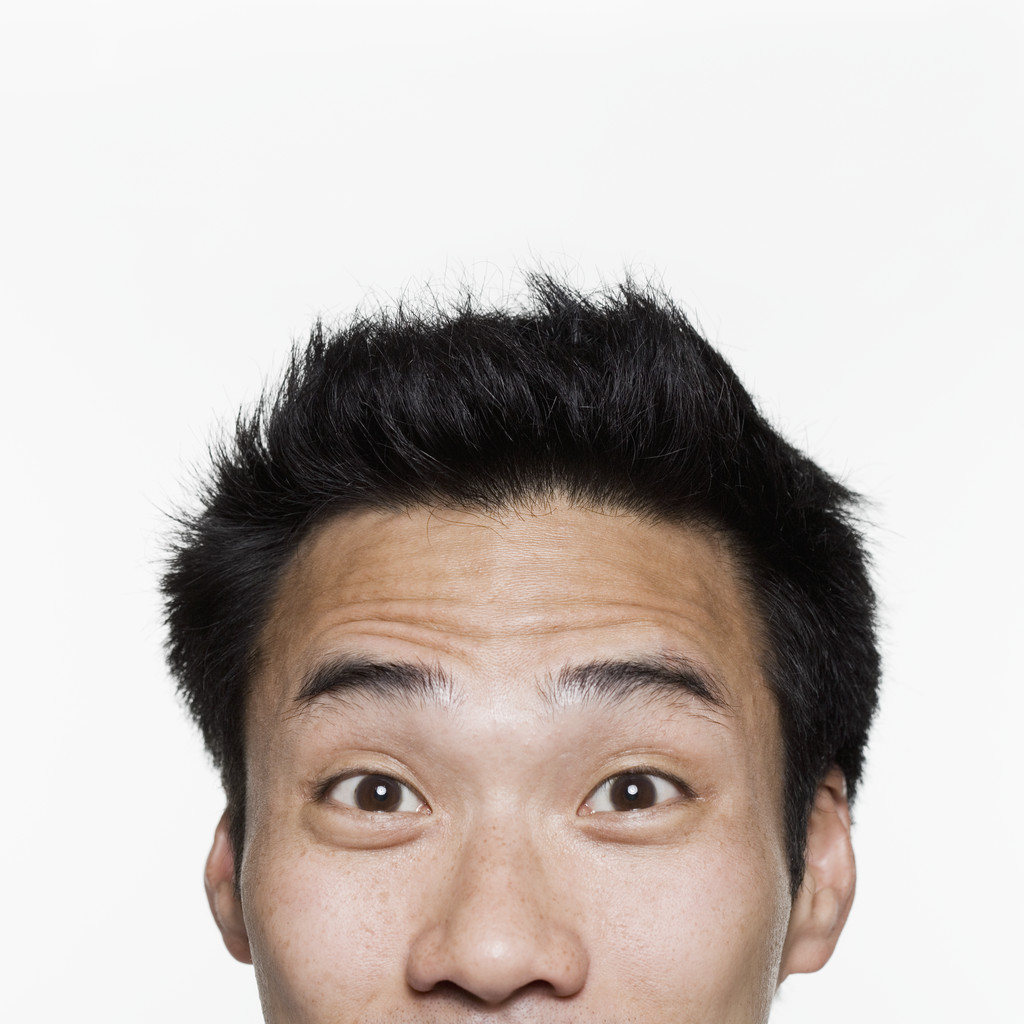 Capricorn would be first cab off the zodiac rank as far as loyalty is concerned. Their responsible attitude will always win out when dealing with others, and people admire their honesty when communicating with them. At times they can be a pain in the butt with the people they work or associate with due to their built-in habits. A probable result of their plodding or grinding nature, they keep on going, rain or shine, slowly and surely. They may not be the most outgoing trouble-shooter in the district; however, they do have courage and tenacity when it comes to the important issues. They are an anchor of society and a person who can always be relied on. However, underneath that tough exterior, lies a very sensitive person who tends to worry and suppress emotions and feelings.
Capricorn in Love
__________________________________________________________________________________________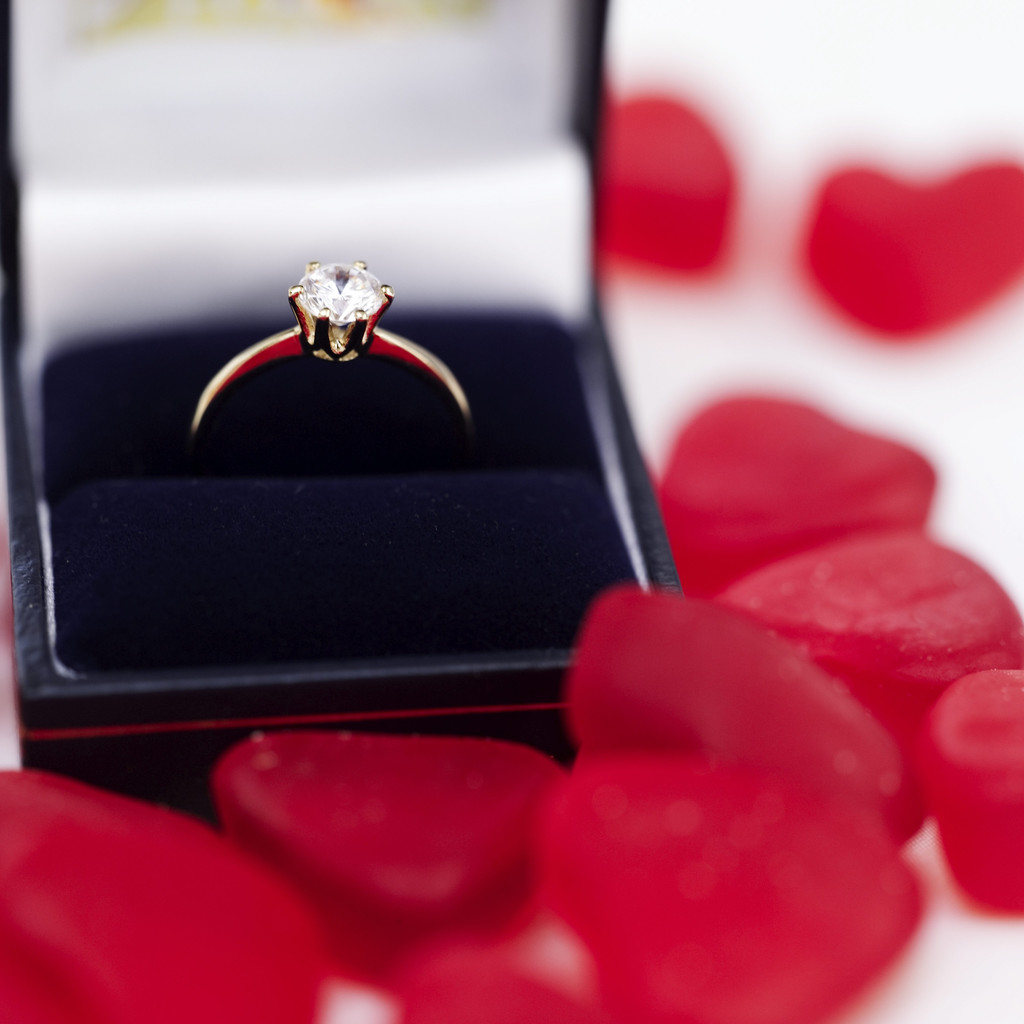 Capricorn is blessed with a deep hunger for living, achievement and triumphing over his or her chosen goals. They are survivors, loyal lovers and friends. The Capricorn person has the substance to make their dreams come true and will stand by his or her partner through thick and thin, due to their responsible attitude toward love and relationships. They are ambitious, determined, dedicated and have a strong sense of purpose and direction in life. They can be extremely passionate, highly sexed and can never give halfway if they really care; it is all or nothing with them.
Capricorns are intensely responsive to a sensitive partner with emotional strength and resilience, enough intelligence to cuddle them and enough sexual experience to last. The Capricorn person can be humorous, sarcastic, depressive, and moody with a long memory for good times and hurts. They are usually attracted to older partners or those with an old head on young shoulder. The Capricorn man and woman's sexuality is deep, enduring, intense and bonding. They are true blue to their partner and when they fall in love it is for keeps. The Capricorn person needs a partner who is responsive and responsible. They need a person who has old-fashioned values and takes the hearts-and-flowers approach. In bed, their partner should exhibit the gentle approach and anticipate their mood for sex.
Health and Wellbeing
__________________________________________________________________________________________
Capricorn rules the knees, joints and bones. Their constitution is fairly strong, but they are usually subject to much ill health, often becoming very despondent and melancholy over trivial issues. All complaints of the knees and shins, rheumatism and arthritis are associated with this sign. Many will have considerable difficulty keeping warm in cold climates, seeming to lack animal heat, with circulation and blood problems or clots. Capricorns should guard against colds, Flu, catarrh, constipation or stomach and liver disorders. Some will suffer from skin eruptions or other disorders due to blood complaints or a sluggish liver. Heart problems usually attract to those Capricorns who devote themselves to long tedious hours of employment without any exercise, and who lack a balanced diet.
Career and Occupation
__________________________________________________________________________________________
Capricorns' destiny will allow them to combine their intelligence with their artistic ability in their professional life. Imagination and idealism will combine. Though Capricorns could show some ambition for money, their real goals will be more idealistic. Working for others they would never ask for special treatment from their boss or superiors; they would obey orders and never cause problems with co-workers. Capricorns show a strong sense of justice and a good memory. They always pay attention to detail and are good observers. They like communicating with others and learn different languages very easily. Their persuasive power, combined with their intelligence, will make them good at settling arguments peacefully. In order to succeed professionally Capricorns will need the support of their loved ones. They could be easily influenced, and their ideas will not always be well thought out and solid. Capricorns should learn to think things through carefully and persevere through difficulties. Their career choice could be one of the following: lawyer, organiser, artistic director, diplomat, public relations expert, language teacher, designer, artist, cosmetics specialist, floriculturist, account executive, administrator, astronomer, bricklayer, civil engineer, orchestral conductor, military officer, driller, geologist, school guardian, union organiser, land developer, osteopath, overseer, proprietor, public servant, minister of religion, entrepreneur, actor, secretary, publicist, clock repairer, computer programmer, farmer, personal assistant, leather worker, manager, or any position that involves beauty, harmony and order. When choosing a job or career they tend to look for security, something safe and solid, practical and realistic. They are not likely to be attracted to fly-by-night occupations, nor careers that are full of fantasy, imagination and impossible dreams, unless they see good financial rewards and practical reasons for doing so.
They are excellent organisers and administrators and would do extremely well in any occupation where good management, executive ability and careful planning are prerequisites. They may have an attraction for the land, as Capricorns are Earth Signs and attract to open areas and occupations such as farming, agriculture or horticulture, where they derive a sense of satisfaction from such activities. They will always have the determination to finish what they start. They thrive on responsibility because they are ambitious and need to have a real purpose in life. Their determination will always strive for bigger and better things and being people who do not like to rush into things, or have others get in their way; they will always reach their goals and climb the ladder of material and financial success.
The Capricorn Woman
__________________________________________________________________________________________
The Capricorn woman is practical, humane, understanding in love and life. She is an achiever, happy with a challenge; in fact, she loves to cope with a crisis or any form of adversity. She is a loyal lover and friend; her ability to handle a relationship is beyond reproach. A Capricorn lady is full of ideals and expectations, and the ability to achieve them. She has the substance to make her dreams come true. She can be glamorous and chic when she needs to make an impression and is a fabulous host at a dinner party or any function, with her big generous heart. The Capricorn woman is a night owl, quite happy to watch a good documentary or movie on television, or cuddle up with a good book and listen to quality music. She is a wizard, ambitious and determined. She will always have a sense of purpose and direction in life. Nobody is better equipped to take charge of a situation. Her sense of responsibility and dedication makes her an ideal companion and manager. She is particular in love, never one to jump head first into a relationship, unless she can see a commitment forming.
Capricorn women love totally. Their passions are strong and, once released, there are no bounds in the relationship. Their greatest problem is fear of rejection and hurt. Highly sexual individuals, they respond deeply to a sensitive man. They are full of morals, structure and rigidity, tending to glamorise the past and tradition. At times they can show a very insecure side to their personality, although they are still confident, convinced that time is on their side. Capricorn women are very independent, stubborn and realistic. With their strong intuition and long memory they will always catch you out if you are not honest with them. They occasionally become very moody and depressed; during these times they are full of self-doubt and sadness, needing reassurance from family and friends. Water is good relaxation for them, especially a long, hot, soaking bubble bath. Capricorn woman is very special and will always stand out in a crowd. Her ideal partners are Cancer, Scorpio, Capricorn, Virgo and Taurus.
The Capricorn Man
__________________________________________________________________________________________
The Capricorn man is reserved, serious, ambitious and hardworking. He sets his sights firmly on a goal, assessing the situation thoroughly and calculating carefully. After he defines what he wants and how to achieve it he then applies himself with diligent effort and staying power. He is determined and disciplined, and his drive, focus, application and perseverance will prove powerful assets for success. People admire his goal-orientation and follow-through, and respect his capacity to work long and arduous hours. He is a responsible and reliable man who does what he says he will do. These qualities earn him trust. He is a man of admirable inner fortitude, but he can be stubborn and at times selfish. Capricorn does not quickly forgive and forget. He can be critical and judgemental, yet his nature is sincere and constant. His relationships do not blow hot and cold; his love and commitment are true and steadfast. The Capricorn mind is practical, analytical and logical. With most Capricorns they believe any argument or opinion should be backed up with pragmatic reasoning.
A realist, Capricorn man has a great deal of commonsense. If you have a stubborn problem his thorough, detached appraisal will help put it in a clear, objective perspective. He is a man who likes cold, hard facts. Very controlled emotionally, particularly when preoccupied with work and business matters, the Capricorn is reserved, reticent about expressing his inner feelings. Sometimes he may seem aloof and indifferent, which can be hurtful, especially to those who have made overtures to him. Status is important to Capricorn men. They enjoy prestige and the mark of success. Acknowledgements from their peers will further sweeten their satisfaction and pleasure. Capricorns crave stability in their lives and saving money is a real must for them. When they find quality merchandise at bargain prices or negotiate a good deal they feel extremely pleased with themselves. Capricorn men love their own company. A quiet place at home to work or unwind will be a calming joy. Disorder and confusion harass them. They are orderly men and find mess and mayhem really hard to take. Capricorn men also make great parents.
__________________________________________________________________________________________
Major Trends
__________________________________________________________________________________________
LIFE: With your ruling planet Saturn clearing away all your personal obstructions, private and confidential matters during 2017, you should see the end of the tunnel by December 19 this year in a positive way. At times due to the hustle and bustle of this year, you may find your energy levels are at an all-time low and your outlook on life will change as your responsibilities increase. Don't be afraid to tackle any situation head on as you will show great leadership abilities in everything you do.
You may be offered a new job, promotion or advanced training or you may consider self-employment. There could also be an unusual offer of an executive position or a controlling rank in the business world. Your insatiable curiosity will have you approaching all issues in an intellectual way. Even if the energy is not there, you will continue to show stability in everything you do.
Travel for business or pleasure during the months of February, July, September and December are favoured and you will enjoy the break. You may have a desire to keep to a strict diet this year or you may desire to engage in a procedure to make you look younger.
Expect a busy year ahead with many special meetings, travel and contacts with people far away. Many long hours will keep you occupied on the telephone, computer, or fax. Family get-togethers brings a few happy surprises, this may be a year of reunions or celebrations. Harmony is very important to you now and you'll do a lot to encourage it.
This is a year to take care of family responsibilities, make changes and expand in the direction you choose. Be prepared for the sudden or unexpected or important news during February to June regarding real estate, investments, career, business prestige, honour and fame. Dynamic action may also be taken to improve and expand your horizons during this cycle.
Home and family responsibilities tend to increase between July and September and you may become intensely involved with something secretive or behind the scenes. Hard work may be necessary to take care of other important duties, while keeping your daily routine in sequence.
You may be under enormous pressure during the second half of 2017, so discard anything that is not mandatory and time wasting. November and December could be a time to initiate or take advantage of change. You may have that great desire to do something out of the ordinary, or take a different approach towards your goals. You should replace the old with the new. Your plans for the future are more precise and unexplored opportunities await you.
LOVE: Venus stars in your romance areas during June, July and August influencing a boost in your love life. Your emotions will be in top gear flowing in many directions. You are not in the mood for a casual relationship throughout 2017 and will not tolerate that sort of behaviour from your prospective lover. You are looking for happiness and a long lasting relationship that you can admire and trust.
Romance and companionship come under favourable influences and social invitations will prove positive. A direct confrontation with an old flame may put an end to uncertainties concerning a love affair, partnership or a joint financial business arrangement. You are wanting greater emotional and material security this year and you intend to run your life in a positive path with your friends and loved ones. Whatever you do, avoid wearing your heart on your sleeve, emotional contact with the opposite sex may be raw and urgent and you may have to suffer the consequences of impulsive lovemaking.
At times some close relationships will be hard to handle and you may wish to withdraw from people, particularly old friends. This is a year for deep introspection but not for making important decisions regarding long-term relationships. Wait until this period has passed and your vision and perspective have cleared. Right now you are probably being too hard on yourself.
You'll have much more compassion for others this year but you may tend to over-idealise them too, thinking they are wonderful and you are a nobody. This may be especially true in close friendships, so hang in there, make no commitments and reappraise what you've learned. Your intuitive awareness of others will increase and, consequently, so will your compassion. You may receive news regarding an engagement or a wedding invitation. Remember 2018 is a special year for you as you commence your new 29 year cycle and happiness is assured.
LUCK: Jupiter in your achievement sector this year may cause an unusual situation to occur concerning being at the right place at the right time, including gambling, money or possessions. This will be a rather lucky year in many ways and a confidential communication may open up a new opportunity for you to increase your financial income or investments.
Travel, discussions and interactions with others bring happiness, new job offers, increased security and long term gains. Dynamic action and radical changes are indicated in matters connected with work, studies, training and travel from February onward. Great satisfaction and success can be achieved through hard work and good organisation.
Various shopping trips may certainly score you a few points with bargain saving prices and you may purchase that special item you have been promising yourself for some time. 2017 is a year for reaching out and making a name for yourself. Do not discard any opportunity because it will lead to great success. Making new friendships or renewing old ones is favoured and there will be much cheerfulness that will be infectious. A voyage is favoured; you may need a few moments of time to yourself, plan a holiday or get away from it all.
If you intend buying or selling property, you could not wish for a better year. Seek assistance or advice from those you trust, your financial worries are totally unfounded, money matters are not as bad as you think. A big surprise could be in store through banks and financial institutions.