Milton's Free Horoscopes

Libra
24 September to 23 October
Welcome to the Libra Stars for 2017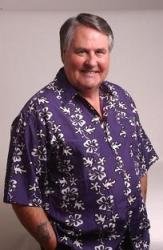 Your Libra Star Predictions for 2017 are shown below. It includes major trends in your horoscope, such as romance, love and friends, your career and professional endeavours, financials and luck, and your wellbeing and nutrition.

For a payment of AU$35, you can also get your Personal Character Analysis Horoscope through Milton's Star Club. The analysis includes your daily predictions for the next twelve months. This will be emailed directly to you in advance, so you can plan your days and months for 2015 with ease. Why not tell your friends now!

Milton can also provide your Daily Horoscopes* via Milton's Mobile Star Club, Lucky Numbers or Tarot Readings via SMS. Just go to Order Online, for all the astrology services that Milton has on offer to you. Don't forget to check out What's New This Month and SMS a Psychic. For something extra special, why not try a Personal Reading by telephone with Milton Black. *This service is currently only available in Australia and the UK, but it will be available to other countries in the future.

May good fortune, health and happiness greet you throughout 2015, but most importantly, make sure you keep up a positive attitude when the going gets a little rough. Remember, times are changing and you will experience some major changes from this year onward.

Please select the quick links below. Please report broken links to the webmaster.

__________________________________________________________________________________________

Libra symbol: The only inanimate object of the signs representing balance. Libra is always weighing life in the balance, bringing people together and comparing them, typically indecisive, and going from one extreme to the other

Traditionally: The seventh sign of the zodiac, ruling planet Venus

Colours: Blue and green

Lucky gem: Coral, emerald and opal

Classification: Cardinal, Air, positive

Keyword definition: Develops an attitude of relatedness, expressing harmony, associated with an urge for unity with others

Characteristic key words: Diplomatic, charming, cooperative, completely unsettled with discord and conflict. Good evaluation of harmony, art, beauty and form. Idealistic and a perfectionist, but often misconstrued as lazy or a dawdler

Physical appearance: Well-formed body, average to tall, slender in youth but tending to stoutness; hair smooth brown to black, blue or brown eyes, Grecian nose, round or oval face, often with dimples, good complexion

Faults: Too easygoing, untidy, frivolous, tends to sit on the fence, changeable, lack of confidence, too soft, reliant on others, dissatisfied, lazy

Star sign compatibility: Sagittarius, Aries, and Leo

Star sign incompatibility: Pisces, Taurus, and Capricorn

Sign to have fun with: Virgo, Aquarius, and Gemini

Signs for passion: Scorpio, Sagittarius, and Libra

The Libra Personality
__________________________________________________________________________________________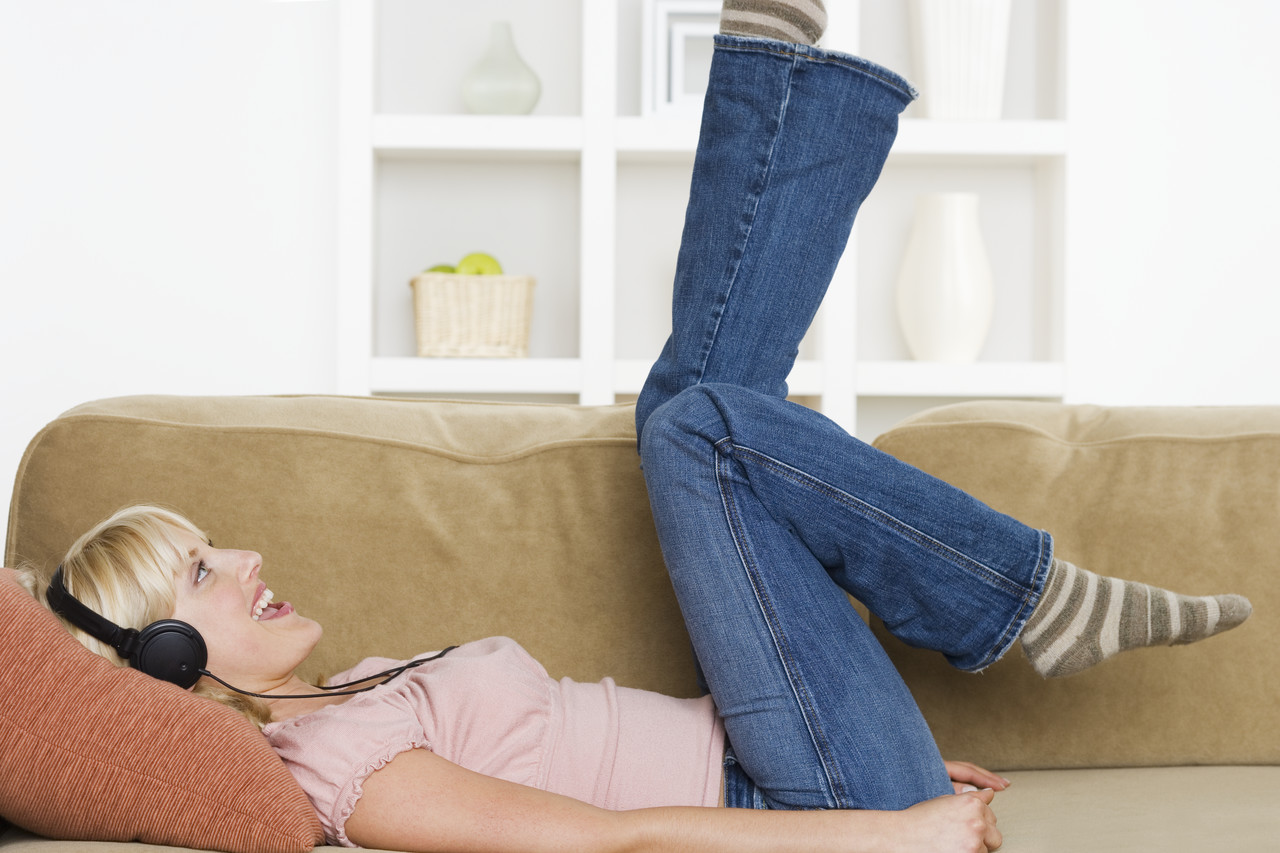 To describe a Libran one must take into consideration the balance factor in their horoscope. Because of the principle of balance there are usually few extremes in Libran people. Harmony in all aspects of life is of paramount importance to a Libran, especially in their daily routine, job or home life. They attract to friends who are untroubled and have some form of direction in their life. They are not born with stringent, competitive, aggressive, striving qualities and they prefer the quiet life out of the rat race. When they are put under severe pressure, they may at times get upset or lose their composure to a degree. They are certainly not weak people and will raise their flag of social justice if anyone tries to pull the wool over their eyes.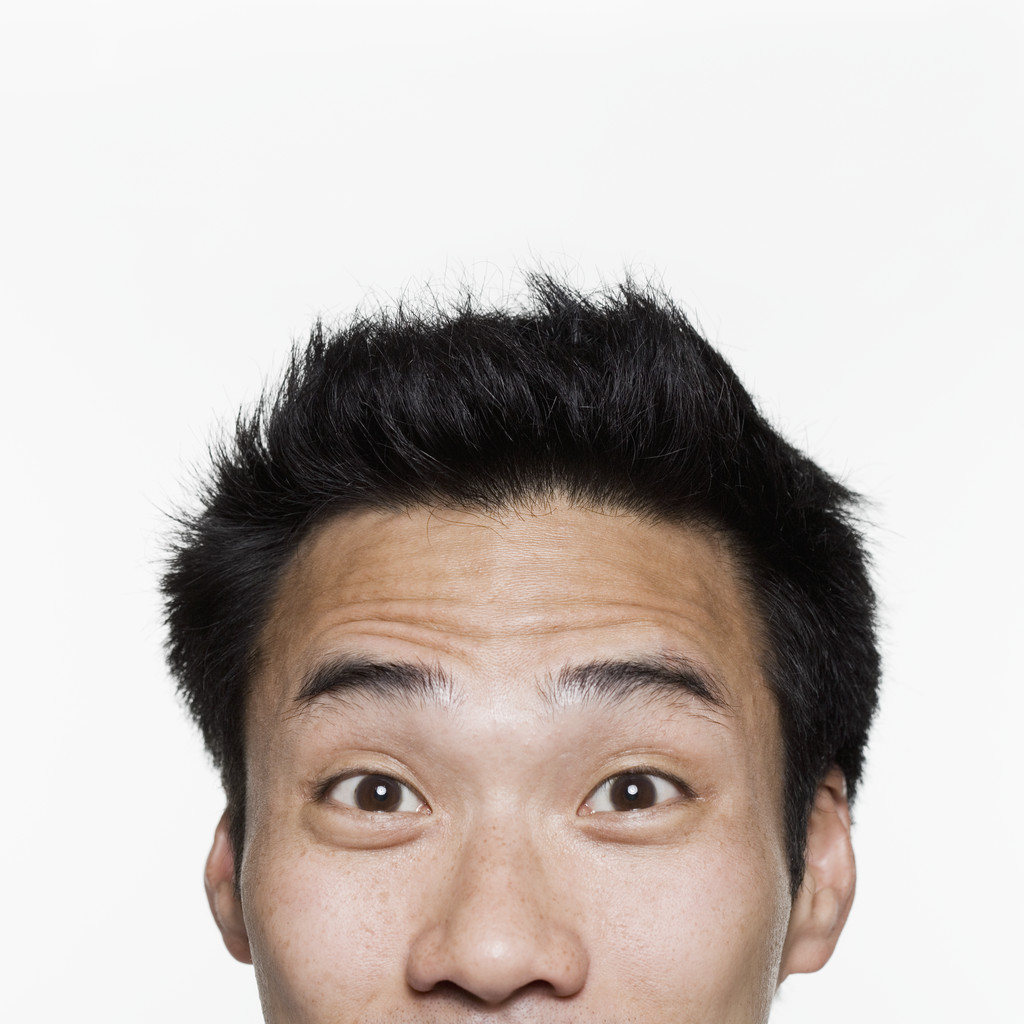 They can become aggressive and resentful when they need to be, under special circumstances. Psychologically their primitive urge is for unity and relatedness with others. They have a strong sense of social duty and a need to conform to an ideal pattern of community life. An underlying sense of personal inadequacy can lead them to misunderstandings through doing what they think is expected. They are very intelligent and capable of very balanced judgement, but inclined to indecision, easily influenced by the opinions of others. Basically their thinking is cheerful, optimistic, compromising. They will always have a big heart and the hardest problem for them to overcome throughout their lives is learning to say no. In most cases they will find themselves saying yes more than they should.
Libra in Love
__________________________________________________________________________________________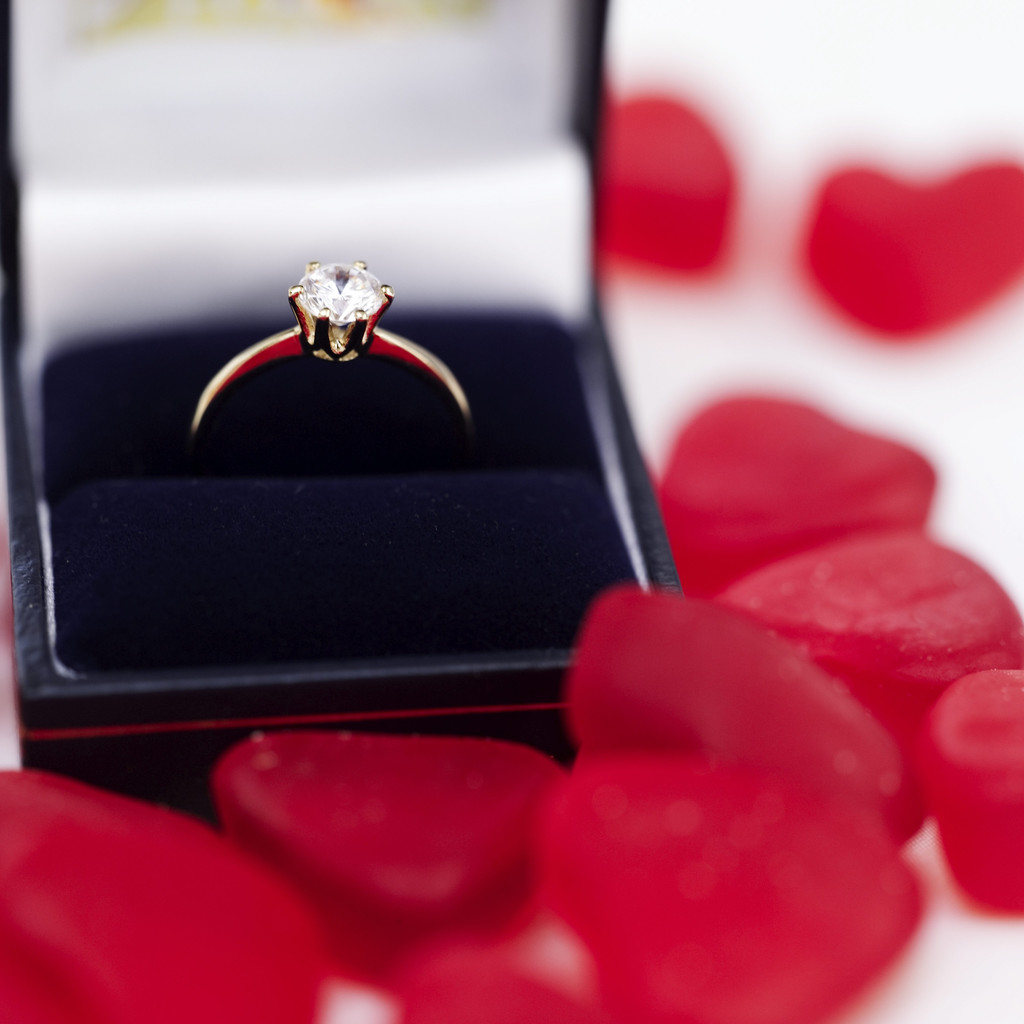 Although a Libran woman is charming, attractive, seductive, elegant, sentimental and mentally active, she can be a procrastinator, very indecisive in her personal and sexual life. She operates with the best of intentions and loves to please others, but not often herself. Librans often fall in and out of love, usually marry early in life and divorce at least once. They need a partner who is more aggressive and indulgent than the norm and in many cases they will attract to a partner with an age or background difference. Libran women enjoy impressive and informative discussions with their partner and love to engage in passionate verbal foreplay. They are stimulated by candlelit dinners, soft music, romantic or erotic movies and sexual fantasies. Libra woman wants to be pursued and wooed like Lady Guinevere; she feels she is the goddess of love and beauty to be admired by all. In many cases a Libran woman walks through her life looking absolutely confident, a million dollars, but she is often lonely and scared, too shy to discuss her sexual and emotional insecurity. Librans love to cater for their partner in the realms of emotion and love, but they are never quite sure how far to go. As a mate they can be idealistic, moody, sensitive, demanding, accommodating, refined and romantic. But if someone crosses them in their love life the scales will tilt and so will the resentful side of their personality. They must always remember that it is them who always want attention, and at times their partner needs it too.
Health and Wellbeing
__________________________________________________________________________________________
Libra rules the veins, kidneys and lumbar vertebrae. The Libran constitution is usually strong, but excess in eating and especially drinking affects weight gain, the kidneys and the bladder, sometimes causing stone or gravel. Pains in the loins, weakness of the lower part of the back and moist feet is also associated with this sign. Renal and lumbar areas may at times be a problem. Legs and feet tend to break out in varicose veins with age. Librans often fret and allow them selves to get into a very melancholic state. Glandular malfunctions are also possible for Librans. Beautiful and peaceful surroundings and exercise are their best medicine.
Career and Occupation
__________________________________________________________________________________________
Career destiny can hold many difficulties and stumbling blocks at the beginning of life; these problems will be overcome and, if used as learning experiences, will allow Librans to achieve professional success. Their great sensitivity and affection will be shown in everything they do. They will be interested in all that relates to humanity; they will also be interested in guiding and teaching people. Their destiny is linked to people, and they may become well known in society. However, nothing will come for free and Librans will have to work very hard to reach their goals. They will be interested in the environment, ecology, nutrition and nature in all its expressions. They will be very tolerant, kind, and even a bit indulgent.
Librans will seek approval and support to reach their goals; often their progress will come to a standstill if they do not receive the help they feel they need to go on. They will have a very significant mystical and spiritual nature and may be attracted to metaphysical subjects or careers. Career choice may be as a doctor, pharmacist, teacher, biochemist, paediatrician, nurse, gynaecologist, nutritionist, yoga instructor, financial adviser, psychologist, farmer, food producer, animal breeder, solicitor, beautician, professional referee, graphic artist, engraver, hairdresser, designer, landscaper, police officer, soldier, painter, sales representative, stonemason, undertaker, union representative, politician, travel agent, promoter, librarian, architect, or escort.
They always like to work in an environment where the human factor and relationships are essential considerations. They work better in a congenial, harmonious environment, away from noise and coarseness. Under the scales of justice they may attract or be associated with the legal profession. They are born strategists, with a natural flair for tact and diplomacy and can excel in almost any form of arbitration. Therefore, they could be attracted to a career in welfare, as a marriage guidance councillor, a legal aid worker, an arbitrator in family or neighbourly disputes, or as a go-between for opposing parties. They have a natural ability to smooth over troubled waters. Libra is the sign of partnership in business and they would work well with a compatible associate. They feel more complete working with another person rather than on their own. With Venus, the planet of beauty, as their ruler they may consider careers associated with the arts, colour, design and luxury goods and services.
The Libra Woman
__________________________________________________________________________________________
Libra woman is charming, attractive, naturally elegant, charismatic, sentimental, melancholic, and very communicative. She is sensual and stylishly seductive, with that touch of class that makes her a social creature in her own right. Libran women tend to self-indulgence, spoiling themselves by purchasing the best of everything. Nothing is too good for them. They enjoy gourmet food and may put on weight easily. They dress exquisitely and tend to be upmarket and trendy, with a passion for expensive perfumes. Libran women are content to live in the lap of luxury and let others provide for them. They can be naive or optimistic, depending on their point of view, and they trust in fate to bring them what they need in life. They can be artistic and sophisticated, making excellent hostesses, wooing dinner guests with an array of precious china, silverware, embroidered napkins, fine food and wine. They like to be sociable with their guests, making easy contact with people. They can be very supportive friends.
Libran women have a deep side to their nature; they can at times be very melancholic, pensive and morbid. When they become downhearted, they can be quite paranoid and depressed, even over superfluous matters. Fortunately, this is only a passing phase for them and they will snap out of those moods very quickly if given even just a bunch of flowers or some other gift or token of affection. Libran women have difficulty in making decisions and can be the biggest procrastinators in the zodiac. Their indecisive and ambivalent nature can be their worst enemy. Their flag of justice will always be flying high, for they passionately believe in justice for all. They do not particularly like to argue, but their strong aggressive nature will spring into action when a matter of principle is at stake. Libran women are basically rational, detached and controlled, disliking disorder and chaos, and they are always trying to find that certain balance in life.
The Libra Man
__________________________________________________________________________________________
The Libra man is charming and refined, with a cultured, elegant, personal style and a warm, courteous, considerate manner. He is highly intelligent, open-minded, with many interests, a well-informed, articulate conversationalist. With excellent social and interpersonal skills, he can mix with people from all walks of life and so will build a network of friends and contacts. He is kind-hearted, willing to do what he can to help his friends and associates. Libran men can be indecisive, changeable, procrastinating, somewhat vague and elusive. They can also be stubborn, particularly when pushed. They should always be asked, never told, to do things. They don't mind a little flirting and love chatting up the opposite sex. They are deeply aware of beauty and most appreciative of it. Cleanliness and lovely surroundings are important to them. In fact, they may well become collectors of eye-catching objects of art. Their home is their castle. They have elegant, artistic taste and love class and quality. Appearance really matters to them and they will always dress in fashionable clothes. Looking their best gives their confidence a boost.
The Libran man is bright, enquiring and resourceful. He is logical and reasonable, and will express his views in a calm, clever, objective manner. He is a competent negotiator and mediator and, when others have an awkward situation or troublesome person to handle, he will offer some sound and valuable advice. He dislikes emotional arguments and would prefer to walk away from them, but the fact is that he himself is very good at starting them. The Libran man enjoys romance, love and affection; he is extremely warm and generous with his feelings. He may play the field until he finds his special person, but then he will be a passionately true mate. Libran men are very demonstrative, with a love of free expression. They may occasionally need breathing room, or time out to play sport. Most Libran men have champagne tastes and love a touch of luxury. They appreciate the best and adore socialising, circulating and communicating. Compliments give them a buzz, pleasantly lifting their morale and confidence. Giving and receiving kindness provides them with much pleasure. Social injustice disturbs them.
__________________________________________________________________________________________
Major Trends
__________________________________________________________________________________________
LIFE: You are commencing one of the most important years of your destiny and many changes will take for you over uncharted waters. This is a year when it is difficult to stay within a budget or on a diet, as your tendency is to splurge on beautiful things for your person or home will be seen and you will enjoy yourself as much as possible.
Throughout 2017 you find comfort, ease, luxurious tastes and quality will be especially important to you. Also, you want to share whatever good fortune you have with those close to you. You need company and happy fellowship. It's a good year for socialising, as long as you don't overdo it.
You may wish to change your direction throughout 2017, open or sell a business, take on a new career roll or move to a different location. Travel with your partner or family members, especially to places you've never experienced before, is favoured where you will be exposed to new ideas and different ways of looking at the world.
During February to June expect much business and restlessness as you make way for new beginnings. This is a time to change your direction and make those decisions you have been procrastinating about. New friendships and concepts are also favoured and your ability to understand abstract ideas or your desire to grow intellectually is strong this year and anything that broadens your world appeals to you at this time. You are interested in the big picture and pay less attention to superfluous details.
You are now running rapidly through your V.I.P. introduction cycle and this year proves to be a winner especially with the new opportunities and type of people who enter your destiny. This is the beginning of a major growth period and you will feel more secure as you take advantage of all the opportunities that are offered.
From August to December your energy and communications with others are excellent, you come across clearly and present yourself articulately to others. Public speaking, interviews, and other transactions with the public are favoured and you may receive some sort of recognition for things you say or do. Conversations you have at this time go smoothly, and agreements can be reached. An interview this year may put you in the spotlight or running for a top job or business opportunity.
LOVE: Venus in Aries will oppose your zodiac sign and this will influence your sex life and romantic overtones, including your most intimate personal life. This is a cycle to do what you can to build trust in your relationships and build a strong foundation within yourself, so that regardless of what you meet in the outside world, you have a secure place to return to.
If you are of a contemplative nature, now is an ideal time to meditate and reflect. From February to June your partner is very important to you and this is a good time to give it extra attention to him or her. During July to September you may be the flavour of the month around others. This is likely to be a time when good relationships are polished up and bad ones forgiven. You'll be busy doing many things, but don't neglect close relationships.
During August this is a good time to talk with, and possibly get advice from, older persons regarding your personal feelings. If you are not stabilised in your current relationship and not in a mood to compromise and change, then expect many sudden surprises that could cause a disruption in your emotional life. You'll be attracted to more mature people this year, and, in fact, you may come across as being older than you actually are.
Someone from your past who has been very important in your life may re-enter it this year, but you may not appreciate this reunion. In December social activities should put a spark in your month and you may decide to travel or spend time in pleasant surroundings with your family and close friends. This is a wonderful year for those contemplating marriage or starting a family.
LUCK: Jupiter in your sign for the first time in 12 years will influence spontaneous, carefree, enjoyable times shared with close friends and family make this year a very positive one. New beginnings, travel, change, games, sports, dancing, music, joking, and other lively entertainments are highlighted. This is an excellent year for entertainment and meeting new people and you can expect many lively get-togethers and parties.
You are able to communicate with others in a very spontaneous and free, uninhibited manner, however you must watch overdoing things. You are less inhibited than usual this year and others will not take offence to your joking or frankness. Your mood is upbeat and you may decide to make some interesting changes in your surroundings and home. You may also change the decor of your home, redecorate, landscape, or buy something new in the way of chattels.
Real estate could encounter changes throughout 2017 and gains can be made through investments or sales. Sensible investments are recommended however you should avoid impulsive speculation. You may also make some changes in your personal habits, and this is an excellent time to quit a bad habit and look after your health. You will find it relatively easy to stop smoking or improve your diet.
An amazing change may result from a windfall, insurance claim, taxation or an estate matter. You may have some unusual dreams, psychic awareness or premonitions about an event or happening. Interesting things may happen to your financial position in 2017 and you will be ready to take on everything that comes your way.