About Milton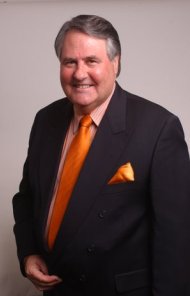 MILTON BLACK is Managing Director of the Australian Faculty of Astrological Studies, a member of the Australian and American Federation of Astrologers, the Astrological Association of Great Britain, and the International Society for Astrological Research. During Milton's 47 years of professional practice, he is reported to have had the largest full time, private astrological consulting practice in Australasia, with a large international clientele. Milton's website page views and visitors rate around 20,000,000 per year from around the globe.
Milton Black is rated as one of the world's most sought after practical professional astrologers and his popularity with media, readers and Internet users lists Milton Black in the top ten admired astrologers worldwide (published by the Australia's Sydney Morning Herald) and also rated in the Top Ten astrological websites though "Hitwise Australia".
Milton is renowned for his uncanny and accurate forecasts on world markets and economics. Many a politician, economist and trader has visited his website to read his monthly newsletter (What's New) concerning political predictions, personalities, and future global and economic trends, including stock market directions and possible overtones. Milton wrote the weekly star column for "Family Circle" for five years, and "New Idea" for sixteen years, and penned the weekly numerology column for "Woman's Day" for eight years and "Who" magazine for three years. Milton also wrote a weekly astrological column for the "Khaleej Times" in the United Arab Emirates for five years. Currently Milton writes his popular monthly Moon Planting Guide for "Better Homes and Garden" magazine, and is a contributor for the annual Wellbeing almanac.
Milton predicted the weekly global stock market trends and investment tips according to the stars in his column with John Fairfax Money Manager F2 Internet services for four years. He also wrote for "Woman's World" in the US, which published a two-page spread introducing Milton's own Australian "Dreamtime" Horoscopes to American readers.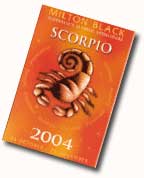 Milton's first introduction to national radio and television was in 1974 when he was invited to appear as a regular guest on the popular "The Mike Walsh Show" on the Nine Network. This was followed with regular appearances on popular television shows such as "The Don Lane Show" and "The Today Show" (Nine Network), "11 AM" (Seven Network), "Midday Show" with Ray Martin, Derryn Hinch and Kerri-Anne Kennerley (Nine Network), "7.30 Report" (ABC), "Good Morning Australia" (weekly appearances with Bert Newton, Ten Network) for five years, "Sunrise" and "Today Tonight" (Seven Network), "The Holmes Show" and "The Morning Show" (TV1 New Zealand). Milton produced and hosted his own popular local weekly television show "Black and Beyond" in the 90s with Capital Television, ACT. He was also associated for two years with the "Susie Elelman" one-hour daytime variety show on WIN Television Network throughout regional Australia.
Milton has appeared as a guest on many international media stations in New Zealand, the UK and the US, and most national and independent television and radio stations throughout Australasia. Milton continues his broadcast involvement with the BBC's "Sport &Talk" radio in London with his astrological, political talkback with Howard Hughes and listeners on the Sunday night live show "Howard's World", reaching in excess of 4,000,000 listeners. Milton continues to chat when required with the Seven TV network and major radio network stations throughout Australia.
Milton was contracted for a period of four years with Capital Radio Network 2CC (1206 AM Stereo), 2GN Goulburn and 2XL Snowy Mountains, presenting his top-rating syndicated talk-back, astrological variety show, "Black and Beyond", on Sundays from 9.00 am until midday. Milton's weekly guests included well known Australian celebrities, international artists, sports personalities, and federal and state politicians. His broadcast reached a regular weekly listening audience of around 480,000. Milton continued to reach Australia-wide through ABC Radio and also commercial satellite transmissions out of the DMG Commercial Radio Network 2AY Albury reaching a total listening audience of approximately 1,800,000. Milton Black is presently teamed with "Streamline UK" productions, which supplies telephone link-ups around the globe for subscribers.
Milton wrote, for six years, yearly zodiac guidebooks for international publishers Harlequin, Mills and Boon; his sales totalled in excess of 490,000 copies per year throughout Australia, New Zealand, France, Belgium, Switzerland, and Asia. For four years 2010-13 Milton also wrote for New Holland Publishers with his "Astrology" condensed 442 page star guide version of yearly zodiac predictions. To coincide with the Australian 2000 Olympic Games, he was asked to publish a sell-out edition, 46,000 copies, of his Australian "Dreamtime Astrology". Milton was also a co-author of the 447-page coffee table edition book "Astrology under the Southern Cross" published by Random House.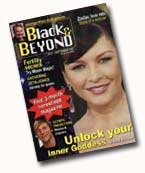 Milton has been presented with two Australian book awards for his contribution to astrology, has received six website awards and in 2011 received an award in the Australian Metaphysical Hall of Fame. In 2001, Milton was invited by the Centenary of Federation Council of Australia to participate as a contributor in the Australian "1901-2001 Peoplescape" exhibition at Federal Parliament House in Canberra.
In April 2002, Milton was invited to submit his biography for the Australian edition of "Who's Who" for distinction in his field. Milton is also very much in demand and available as a guest speaker, entertainer for corporate seminars, social clubs and conferences, media interviews and private consultations.
For the past 19 years, Milton has been a roving ambassador for the Lupus Foundation of Australia and was responsible for lobbying the NSW Government for hospice facilities to be established in the Pambula Hospital, far south coast of NSW.
To contact Milton, Office: 612 6100 3482, Mobile: 61 428 191 437, email: milton@miltonblack.com.au and website: www.miltonblack.com.au