One Hour Reading with Milton

One Hour, Personal Reading

You will be pleased to know that Milton has commenced a fascinating new personal, one-to-one horoscope consultation, either face to face in his office or via telephone wherever you may be located around the globe. Milton will conduct a detailed personal and private consultation with you for a period of
ONE HOUR, whilst you relax in his office, or uninterrupted, in the comfort of your own home. This personal face to face or telephone one-to-one service is quickly becoming extremely popular with Milton's clients worldwide at NO telephone cost to you. Milton telephones you personally. The whole reading is recorded for you on CD as you both speak and posted to you on completion.
NOTE: After 43 years, Milton Black is still operating, what is reportedly, the largest full-time consulting practice in Australasia. He works alone and conducts these readings personally.
This is how it works.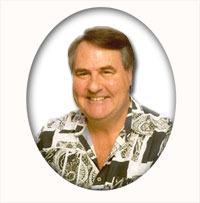 You make contact with Milton through the Order Form below, proceed to payment, and Milton will personally contact you to arrange a suitable consultation time either face to face or by telephone. The reading can be done during business hours throughout the day or evening when you finish work or in the weekends; the choice is yours.
The appointment time and date is arranged and confirmed by Milton through
e-mail or telephone. He will then ring you and connect to your telehone world-wide at NO telecommunication cost to you. If you prefer, you can telephone Milton on 612 6100 3482 for more details. ™
You can listen and speak directly with Milton as he gives you an analysis of your next five years. He will discuss your present and future directions, career and business opportunities, investments and finances, personal relationships, travel, your general wellbeing, and family. You may ask him as many questions as you like during the consultation, however you will find Milton will answer most of what is on your mind, without asking you questions. You will be given vital and important dates to watch, especially all those intriguing, difficult and lucky times ahead. This is a very accurate and comprehensive reading, as all facts are presented to you in detail that will astonish you.
The full consultation is clearly recorded on CD-R and posted to you immediately on completion of the reading, along with either a CD-R or email of a 40 page personal horoscope and astrological daily analysis. Numerology Reports can also be requested for an added $80 that covers one year, month by month from the date it is posted.
The total cost of the one hour reading, CD-R reports, postage and handling, is only AUS $220.00 inclusive of GST. Payment by credit card or PayPal is preferred, otherwise, please email Milton to discuss an alternative method of payment such as bank transfer. Your credit card authorisation receipt will be posted to you with the consultation report.
Please do not hesitate to email Milton for further information about this wonderful, one-to-one personal service with Australia's leading and most respected professional astrologer, Milton Black, MIOF, MAFA.
Remember by special arrangement, Milton can also conduct a face-to-face reading. Please email Milton for details.
Order Now